We Offer Air Conditioning Repair For All Manufacturers
Reliable HVAC Professionals
Whether you need a routine maintenance check or an emergency repair on a heating or cooling unit, we are available to handle all of your heating, cooling and ventilation needs. We continually strive to exceed expectations by ensuring that each client receives the very best service.
Complete System Maintenance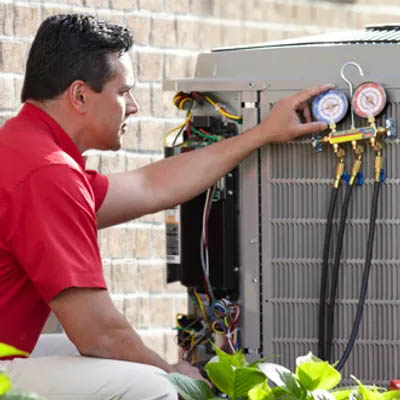 Just as you perform regular maintenance on your car or truck, your furnace and air conditioner need to be maintained as well. Often, potential problems can be discovered before they grow into major issues leaving you without air conditioning on a HOT summer day or heat on a COLD winter night. In addition to this, there are several benefits to having a preventative maintenance plan for your HVAC system.
Preventative Maintenance Will Help:
Save You Money
Lower Your Utility Bills
Extend the Life of Your Equipment
Help Avoid Repairs
Improve Your Indoor Air Quality
Protect Your Manufacturer's Warranty
Two Tune-Ups per Year
Safety Inspection
10% Discount on Repairs
Priority Scheduling
Emergency Service Available
Agreement is Transferable
Monthly Payment Option
Starting At Just $89
Replace Your Old Worn Out System
Looking for a air conditioning replacement so you can improve your home's energy efficiency and improve you home comfort KPH Mechanical has you covered. Our AC specialists understand your air conditioner inside and out, and they can help you with any question you may have.
Systems Starting At $99 per month OAC
KPH Mechanical is a proud Nest Pro offering the full line of nest home automation systems from thermostats to door locks we do it all check out our deals on nest products by clicking the button below.
Whole House Air Purification
We Use Ionic Oxidation to eliminate pollutants in the air and on surfaces. Eliminates bacteria, mold, viruses, mildew, smoke, odors, VOC's, and more. Unique air purification process even cleans air that doesn't pass through the HVAC system. Installs in any HVAC system.
More Information Here
Systems Starting at $699